Breath Clean Air With Our Commercial & Residential Air Purifiers, Air Quality Monitors, Humidifiers, and Portable Air Conditioners.
"CLEAN AIR – EVERYWHERE"
US Air Purifiers, LLC (DBA Air Purifiers Direct 2U, LLC) specializes in air purification solutions for both industrial and home applications. We believe that clean air is key to healthy living and well being. One of the biggest factors to our success is ensuring the best product available is matched to your specific needs. Our years of expertise and outstanding customer service will save you time and money to ensure we deliver a 100% satisfaction.
Mission Statement: To reduce the risk of disease through cleaner air.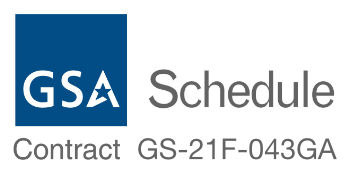 SAM UEI: MF4FHABKJCQ6
DUNS: 078462240
CAGE: 6QXL5
System for Award Management (SAM): Registration is Current and Active
Small Business
Woman-Owned Business
Economically Disadvantaged Women-Owned Small Business
Woman-Owned Small Business
NAICS Codes
238220 - Plumbing, Heating, and Air-Conditioning Contractors
333413 - (Primary) Industrial and Commercial Fan and Blower and Air Purification Equipment Manufacturing
333999 - All Other Miscellaneous General Purpose Machinery Manufacturing
335210 - Small Electrical Appliance Manufacturing
423830 - Industrial Machinery and Equipment Merchant Wholesalers at this time
453998 - All Other Miscellaneous Store Retailers (except Tobacco Stores)
561990 - All Other Support Services
Product & Service Codes (PSC)
4120 AIR CONDITIONING EQUIPMENT
4140 FANS, AIR CIRCULATORS, AND BLOWER EQUIPMENT
4460 AIR PURIFICATION EQUIPMENT
9999 MISCELLANEOUS ITEMS
AH26 R&D- ENVIRONMENTAL PROTECTION: AIR POLLUTION (MANAGEMENT/SUPPORT)